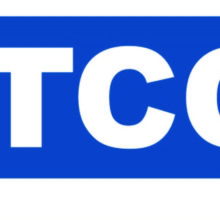 ITCO, the International Tank Container Organisation, has today published its 4th Annual Tank Container Fleet Survey, revealing that there are some 458,200 tank containers presently in operation worldwide – an increase of 7.2 percent from a year earlier.
The Survey's qualified estimate is based on detailed research of tank container operators, leasing companies and other owners.
A total of 43,780 tank containers were manufactured in 2015 (down from 48,200 in 2014). Compiled with the support of ITCO members and based on data provided by tank container owning companies, the ITCO Survey gives details of 205 operators of tank containers worldwide. The operator figure of 329,080 units (up from 305,700 in 2015), is numerically dominated by the top 10 global tank container operators: Stolt Tank Containers, Hoyer Group, Bulkhaul, Den Hartogh Logistics, Newport, Bertschi Group, China Railway Logistics, VTG Tanktainer, Interflow, Suttons. These represent some 54 percent of the total fleet.
A total of 36 leasing companies, with a fleet size of 201,750 units (up from 195,000 in 2015), are listed in the Survey. The top 10 are EXSIF Worldwide, Seaco Global, Eurotainer, Trifleet Leasing, TAL International, NRS Group, Raffles Lease, IEL, TWS Tankcontainer, Multistar Leasing; those companies account for 85 percent of the total leasing fleet, with the top three alone making up 58 percent of the total fleet. However, as the majority of these tanks are leased to operators or direct to cargo shippers, leasing company tanks (with the exception of units not currently in operation) are not included in the global fleet total.
Growth in the tank container industry is reflected by the number of new containers built. The ITCO Survey gives details of 18 tank container manufacturers, which produced 43,780 new tank containers in 2015. Compared to 2014, when 48,200 new tank containers were manufactured, this represents a decrease of 9.2 percent over 2014.
Commenting on the results of the Survey, Heike Clausen, ITCO President, said: "The 4th Annual ITCO Tank Container Fleet Survey shows that the world's tank container fleet grew by 7.2 percent compared to last year, with the total figure now standing at some 458,200 units. This growth shows the recognition of the tank container as a safe, reliable, economic and sustainable means of transport. It is certainly fair to say that with 43,780 new manufactured tank containers in 2015 and our maintenance programs, our customers can count on an extraordinarily innovative and progressive tank container industry."
The ITCO Fleet Survey is published annually, with periodic updates. ITCO welcomes companies to contribute to the ongoing reports by providing fleet totals, comments and recommendations. The complete current 2016 Survey, giving details of the size, ownership and growth of the world's tank container fleet, can be downloaded from the ITCO website.