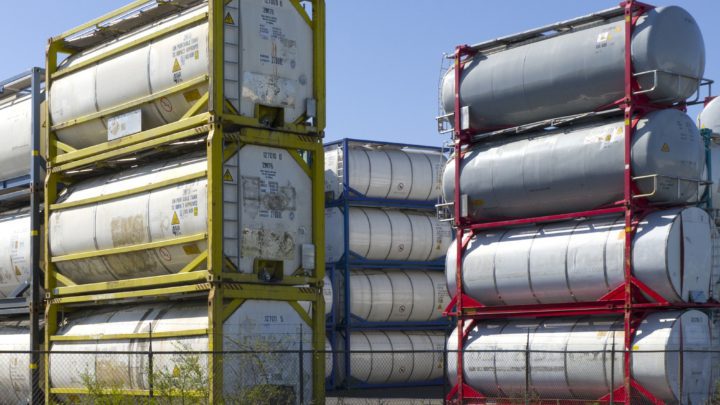 This year's survey reveals that at 1 January 2023, the global tank container fleet had reached 801,800 units worldwide, compared to 737,935 on 1 January 2022, a year-on-year growth of 8.65%.

Reflecting continued strong demand for new equipment, a total of 67,865 new tank containers were built, compared to 53,285 new units in the previous year – an increase of some 14,580 units.

The Survey shows how, numerically, the industry continues to be dominated globally by a relatively small number of major tank container operators and leasing companies.
83% of the total leasing fleet
The top 10 tank container operators account for over 281,160 tanks, representing over 49% of the global tank container operators' fleet. The top 10 leasing companies account for 299,300 tanks, representing about 83% of the total leasing fleet.

Commenting on the results of the Survey, Reg Lee, ITCO President, said: "This growth in demand in 2022 was fuelled by the massive disruption and challenges in the supply chain during the Covid-19 Pandemic – which has underlined the critical role that the tank container can, and does, play in the logistics requirements of the tank container's major customers.
"This resulted in manufacturers ramping up production to meet short-term high demand. The knock-on effect of this will be an oversupply of tanks, a reduction of new production – and possibly, an increase in the number of tanks being disposed of.
"As it was not possible to guarantee regular deliveries to end-users during the pandemic, the tank container strengthened its role within a dedicated logistics supply chain, being used as a shipping tank, a road/rail intermodal tank and a storage tank."
Looking ahead to the next 12 months
Looking ahead to the coming 12 months, he said: "Many tanks being held by chemical companies are being returned – in part due to the easing of the supply chain problems and in part due to the cost of holding tanks on demurrage. These include leasing tanks, which will put pressure on the leasing sector and the depots where they are stored."

"ITCO's aim is to serve its members and provide them with tangible benefits," says Reg Lee. "Through the development of technical guidelines, standardising operating procedures, education and awareness courses, conferences and exhibitions, the foundations are in place to develop and grow the industry for the next 25 years."