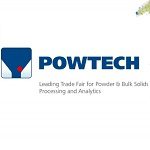 With this decision the trade fair organisers are addressing the reservations of many exhibitors and industry players about having an on-site event. Recently, exhibitors have been particularly hesitant in view of the partly unforeseeable effects of the coronavirus pandemic on the ability to travel and the economic situation of the various sectors involved.
Energy and ideas for 2022
"In recent weeks, many Powtech exhibitors, partners and visitors have felt as we did: Although our hearts were saying yes, the current situation meant that our heads had to once again say no. In particular, the economic situation of many companies in the wake of the worldwide coronavirus crisis but also uncertainty about how the pandemic is going to evolve continue to be stumbling blocks to what is a much longed-for trade fair attendance," says POwtech 2020 Special Edition cancelled Press Release – August 2020 Page 2/2 Beate Fischer, director Powtech at NürnbergMesse.
"I would like to explicitly thank partners, industry associations and exhibitors for their constructive and creative engagement over the last few months. Special thanks also go to the Powtech team that came up with a workable concept in such a short time. We are now going to embody this energy and the many new ideas proposed into our preparations for Powtech 2022."
Additional online option for professional dialogue
The next round of the Powtech Virtual Talks, a webinar series on powder and bulk solids technologies in collaboration with the APV, will take place as soon as 3 September 2020. For more information on Powtech 2022 and the Virtual Talks please go to: www.powtech.de
Other forthcoming POWTECH World events:
Powtech India India's Leading Technology Expo for Processing, Analysis and Handling of Powder & Bulk Solids, 11 to 12 February 2021, Mumbai, India
IPB China International Powder & Bulk Solids Processing Conference & Exhibition, July 2021, Shanghai, China