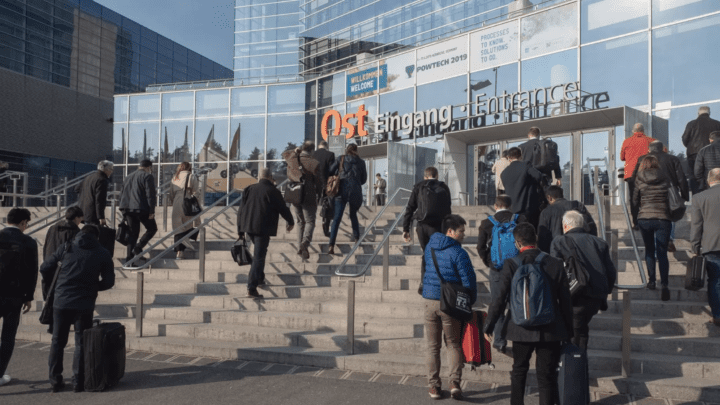 Holding POWTECH 2022 in parallel with FACHPACK highlights the entire value chain from product manufacture through to packaging. Running POWTECH and FACHPACK in tandem will also create additional synergies in the areas of processing and packaging:
Both events address users in the food and feed, chemical, pharmaceutical, plastics processing and mechanical engineering sectors.
In terms of visitors, both fairs are strongly focused on the industrial and consumer goods sectors.
Both fairs have a European emphasis. After Germany, the main countries of origin for the visitors are its close neighbours, especially Austria, Switzerland and Italy.
Both fairs are established trade fairs for experts. Discussions take place on an equal footing, and deal with specific solutions.
Both fairs cover a compact timeframe with a three-day schedule from Tuesday to Thursday.
"That means we can offer the bulk solids sector an exhibition date outside the summer holidays, which is particularly convenient for our customers from southern Germany and the Mediterranean region," says Heike Slotta, executive director of exhibitions, NürnbergMesse.
"In recent days we have had in-depth discussions with the exhibitors at POWTECH and asked them about their preferred dates," said Slotta.
"It is extremely important for us to make this decision in conjunction with our customers – with the sector for the sector, you might say. The result of the survey was clear: The majority opted to hold it on 27-29 September 2022. By holding FACHPACK in September last year, we showed that we were able to run highly successful trade fairs even in the middle of a pandemic. That's why we're also really looking forward to holding a successful live event for the bulk solids sector."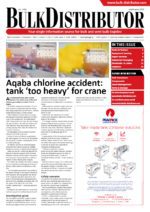 This article originally appeared in the July/August 2022 issue of Bulk Distributor.
view magazine