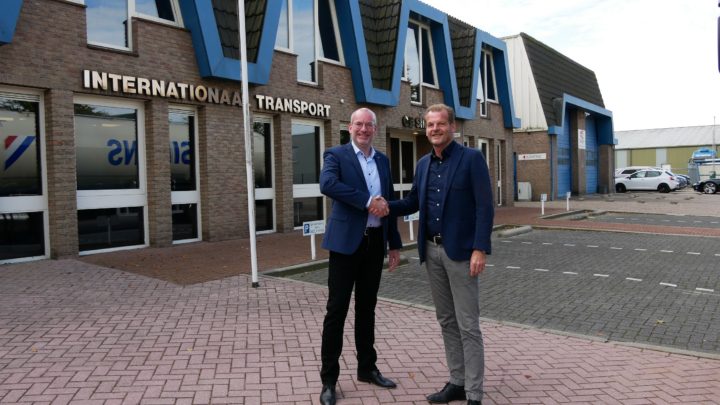 The agreement was concluded between Rico Daandels, CEO of Van den Bosch, and Frank Simons, owner of Gé Simons.
Like Van den Bosch, Gé Simons Internationaal Transport was founded in 1964. Starting with one truck, the company has grown over the past decades into an internationally operating logistics service provider. The activities include the intermodal transport of dry bulk goods with pressurised silo containers to the Italian market.
European growth strategy
The acquisition concerns the activities of Gé Simons that focus on the transport of dry bulk goods. This means that Van den Bosch is further expanding its transport network on the European market.
"Gé Simons' strong focus on Italy is in line with our European growth strategy as an intermodal logistics service provider. The acquisition will strengthen our position on the Italian market and develop our dry bulk activities further," says CEO Rico Daandels.
In recent years, Van den Bosch has invested heavily in expansion in the dry bulk segment and is now the European market leader in pressurised silo container transport.
Dry bulk activities
The dry bulk activities will continue under the flag of Van den Bosch and will be integrated into the company's branches. The acquisition concerns the container fleet, consisting of 40ft pressurised silo containers and various trucks, trailers and chassis.
All the employees involved, both drivers and office employees, will become part of Van den Bosch.
Daandels: "I am delighted that Frank Simons' team will stay on board and add their expertise to our organisation."
Simons agrees: "I am proud of the fact that we now have the right party to whom we can entrust our employees and customers. Thanks to the acquisition, they will benefit from the extensive European network, capacity and expertise that Van den Bosch has built up over the past decades."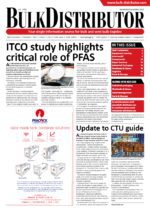 This article originally appeared in the November/December 2022 issue of Bulk Distributor.
view magazine