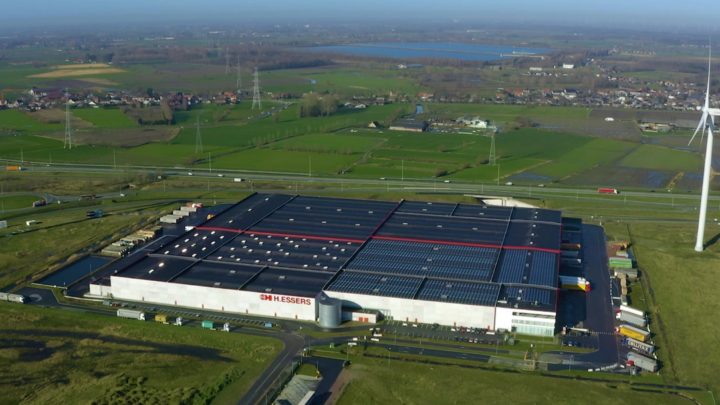 What once started with a simple warehousing solution in Boom has since developed into an impressive multi-customer warehousing site near Port of Ghent.
In 1997, H Essers set up a warehouse location in Boom for Chevron. As the supply chain changed over the years, the two partners went in search of a new location with optimum facilities and good accessibility. "This search led us to a new, trimodal warehousing site in Ghent," said Tom Smekens, operations manager. "Chevron has been overseeing operations from its own part of our mega-site since 2019. From here it can enjoy access to the inland shipping and rail terminal and to our one-stop-shop concept."
The latter is important because the long collaboration with Chevron goes further than just warehousing. "We manage various activities for Chevron, including liquid bulk and packed transport and customs and forwarding support," added chemicals industry lead Staf Vandenbosch. "Our all-in service aims to simplify our client's supply chains. Looking at the entire logistics process is an important part of our collaboration with Chevron. After all, the chemical supply chain poses a lot of challenges. We've carried out several optimisation projects in close consultation with Chevron, ranging from IT implementations and pick-and-pack solutions to value-added services such as drum repacking. Listening closely to the client and drafting a detailed plan according to their needs lays the foundation for a strong and sustainable relationship."
3PL warehouse
The icing on the cake was the 3PL Warehouse Contractor OE Award, which is reserved for external logistics providers with outstanding services. This year's award went to H Essers' team in Ghent.
"We won bronze for our work for Chevron," explained Smekens. "In addition to providing incident-free warehousing services, we also excelled in inventory management, accurate accounting and on-time deliveries. We go above and beyond for all our clients, but recognition like this adds even more incentive to excel."
Geert Tavernier, manager SC operations Europe at Chevron, confirmed the success and the energy company's satisfaction with the services provided by H Essers in Ghent.
"A crowning achievement of the work this team has been doing for us for many years," he said. "With the breadth of our activities worldwide, we are very pleased with the many opportunities H Essers offers us here. The warehousing and value-added services are secure and correct, and thanks to the customer-oriented approach, we can always count on a flexible service. The team is very proactive."
Expansion
The Ghent team can apply its experience to other clients as well. The site can be expanded in the future for the benefit of both new and existing clients. H Essers can expand its warehousing capacity as needed, which includes value-added services such as filling and drumming. The fact that the location is trimodal makes it easier to organise warehousing and inbound and outbound traffic in a sustainable and efficient way. Accessibility to large cities, surrounding ports and the European hinterland is optimal, so H Essers believes customers in the chemical sector can count on an all-in-one logistics hub, including expansion space and personalised services on site.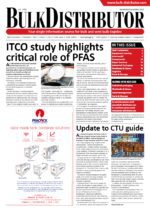 This article originally appeared in the November/December 2022 issue of Bulk Distributor.
view magazine