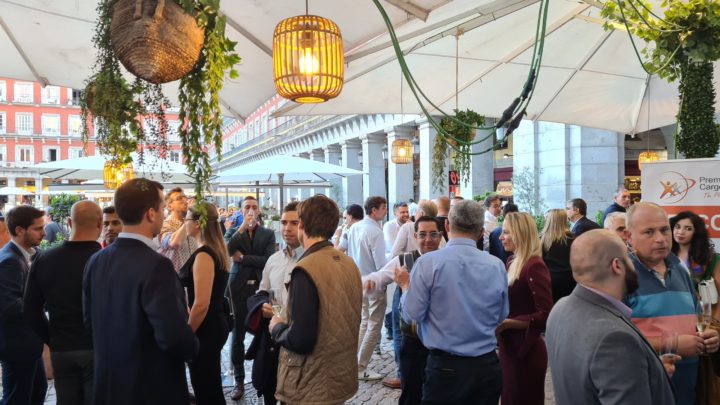 The annual get together took place in Madrid's emblematic Gran Via and got underway with a welcome rooftop cocktail for all participants.
To kick off the first and second day, industry related presentations were made to all attendees. These included USA PBLA member OEC Liquid Logistics Solutions followed by Swiss smart container creators AELER with a specific focus on its suitability for flexitanks supported by case studies.
Then the International Olive Council, which is headquartered in Madrid, presented a summary of the trends and developments in the global olive oil trade.
The final presentation was by Valencian start-up Navlandis, presenting its folding 20ft container, the Z-box, and recent trials carried out in Germany with flexitanks.
Some 400 meetings then ensued over the following two days between 50 ISO tank and flexitank logistics specialists representing 40 countries from around the world.
President and co-founder Jason Wright highlighted "two-thirds of attendees were new members since the last in-person edition three years ago and had never met face-to-face before although they had been communicating. This created a very special atmosphere with a unique spectrum of specialists discussing bulk liquid logistics and how to consolidate and increase their business in this field."
There has been an increased number of inquiries from independent ISO tank operators and agents seeing the need to be better connected in this specialist field, and this is where PBLA membership has gained traction particularly in the past year. Wright said "this is proof, as our membership repeatedly confirmed in Madrid, that the one stop shop bulk liquid service offering is increasingly a winning formula, as demand to provide reliable and independent logistics services for ISO tanks and flexitanks remains strong".
Due to the success of the event and popular demand from PBLA attendees, the next one is being planned for the second half of May next year in a location yet to be disclosed.
World Bulk Wine
In a bid to give the network and its members increased visibility in the global bulk wine trade, PBLA has reached a partnership agreement with the WBWE which is held every November in Amsterdam.
As a result of this agreement, PBLA will have its first booth at this year's event and will be joined by members specialising in bulk wine logistics to attend to bulk wine shippers, buyers, traders, and brokers alike. The agreement extends to the sister event World Olive Oil Exhibition held annually in Madrid at which PBLA will also be present.
Wright stated: "Having been the very first logistics sponsor, with a previous employer, at the first editions of WBWE and WOOE, it is particularly thrilling for me to enter this partnership now with both exhibitions. Wine and olive oil are two key premium products that are increasingly carried in bulk."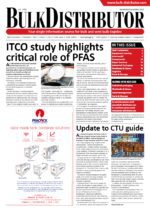 This article originally appeared in the November/December 2022 issue of Bulk Distributor.
view magazine