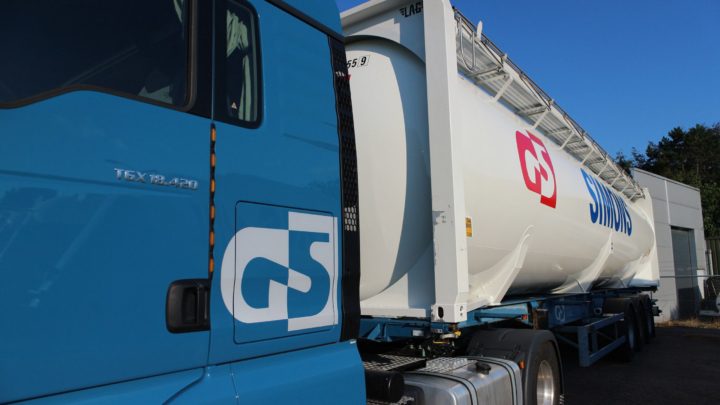 Like Van den Bosch, Gé Simons was founded in 1964. Starting with one truck, the company has grown into an internationally operating logistics provider including the intermodal transport of dry bulk goods with pressurised silo containers to the Italian market.
It means further expansion for Van den Bosch's European network. "Gé Simons' strong focus on Italy is in line with our European growth strategy as an intermodal logistics service provider," said Daandels. "The acquisition will strengthen our position in the Italian market and develop our dry bulk activities further."
In recent years, Van den Bosch has invested heavily in the dry bulk division and now claims to be the European market leader in pressurised silo container transport.
These activities will continue under the flag of Van den Bosch and will be integrated into the company's branches. The acquisition comprises the container fleet, consisting of 40ft pressurised silo containers and various trucks, trailers and chassis.
All the employees involved, both drivers and office employees, will become part of Van den Bosch.
Heating sock
Optimising the supply chain is one of the priorities that Van den Bosch commits to every day.
Smaller innovations play at least as big a role in this endeavour as large ones. The bulk logistics specialist's heating sock is a particularly good example of this. With the heating sock the company says it is taking the next step in conditioned transport of liquid foodstuffs.
The transport of heat sensitive products requires the tank container's temperature to be carefully regulated, seeing as these products cool down quickly and at the same time cannot become too hot as this can cause them to burn.
However, it is not possible to suit the product valve, through which the product is unloaded, with heat regulation. The result is that the lack of heating causes the product to solidify around the product valve which makes it nearly impossible to open and difficult to unload.
However, heating sock offers a solution, say Van den Bosch. The heating sock is connected to the truck and leads to the truck's battery through a cable. The temperature can be set manually between 0 and 80 degrees, preventing product solidification around the product valve. Once the set temperature is reached, the heating sock turns off automatically.
With the company's focus on dry as well as liquid bulk, Van den Bosch transports various heat sensitive products every day, including glucose and chocolate products such as milk chocolate and ice dipping. It previously introduced the high-volume temperature controlled tank container as an innovation in intermodal transport of liquid foodstuffs. Now it is shifting its focus to the unloading of these products. Introducing the heating sock facilitates this and further optimises the supply chain, the company says.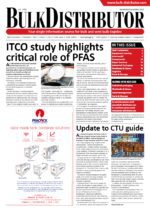 This article originally appeared in the November/December 2022 issue of Bulk Distributor.
view magazine