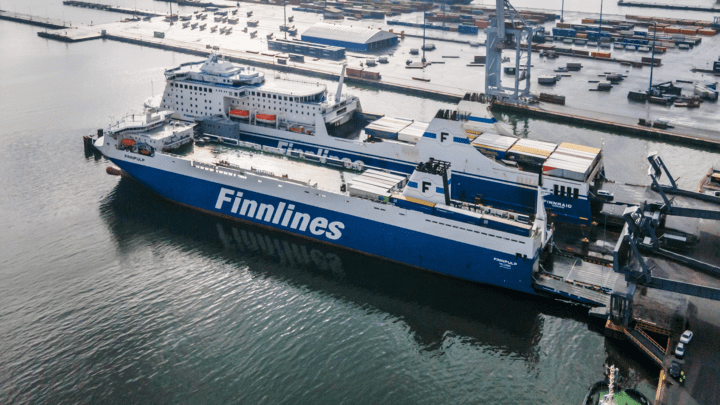 In response to increased customer demand, P&O Ferries will charter Finnlines' FINNPULP three days a week under a new services agreement, increasing the overall number of P&O Ferries sailings to six. 
Peter Hebblethwaite, chief executive of P&O Ferries, said: "We are delighted to announce that in co-operation with Finnlines we will support the UK and European economies by increasing freight capacity and strengthening resilience on the key Teesport – Zeebrugge route.
"This expansion of our services in response to what our customers are telling us they want demonstrates our commitment to providing vitally important trade routes for UK exporters and trading partners."
"We have made changes to our business so that we can flex our offer in line with market demand and are now focused on growth. We are determined to make P&O Ferries the best ferry company in Europe, which means the best ships, the best routes and the best value for tourist and freight customers."
New and successful milestone 
Tom Pippingsköld, president and CEO of Finnlines Plc, added: "We have been pleased by our partnership in Zeebrugge since September 2021 and are delighted to strengthen it further by this contract. We are confident this will be a new and successful milestone for Finnlines and P&O Ferries co-operation on the North Sea."
From 28 February, the new sailings began to operate from Tuesdays to Thursdays, ensuring that freight customers will have increased capacity during the midweek peak. FINNPULP has a capacity for 3,240 lanemetres of cargo, equivalent to around 225 trailers. 
On its return to Zeebrugge, the vessel will be discharged and loaded for Finnlines' service between Zeebrugge and Rosslare, Ireland. P&O Ferries will also provide stevedoring and ship handling services for Finnlines' Zeebrugge to Rosslare route as part of the freight services partnership.
P&O Ferries also operates routes between Zeebrugge and Tilbury and Zeebrugge and Hull respectively.