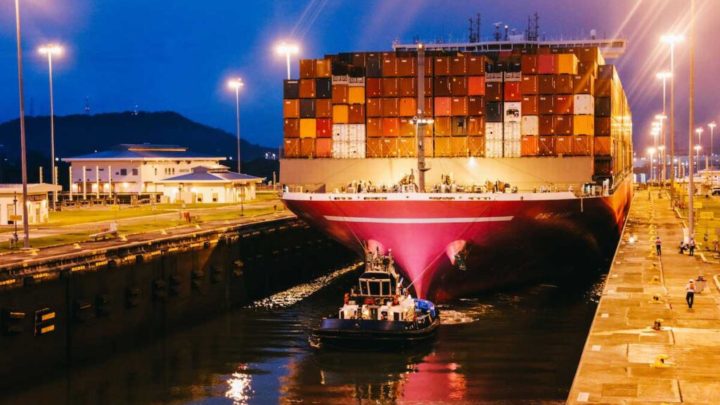 Drought-induced shallow water is forcing the Panama Canal Authority (ACP) to enact further restrictions on vessel draughts.
The move will likely have significant impact on global trade.
ACP implemented restrictions in May to avoid ships running aground, and since then some large vessels have had to reduce container loads by about 25 percent.
Accumulated rainfall in the first five months of this year along the 80km canal was is nearly half the historical average, according to the agency.
The new restrictions, which will take effect on 25 June , limit neo-Panamax container ships to a depth limit of 43.5ft (13.26m) meaning they must either carry less cargo or shed weight in order to float higher. The previous maximum draft was 44ft (13.41m).
"This is an issue that the Panama Canal has been warning and preparing for; however, we could not have predicted exactly when the water shortage would occur to the degree that we are experiencing now," said Canal Administrator Ricaurte Vásquez Morales.
The last period of intense drought in the Canal took place in 2019–2020. These cycles, the administrator added, have historically happened once every five years. "Still, what we are experiencing now is that these events are being reduced to once every three years," he warned.