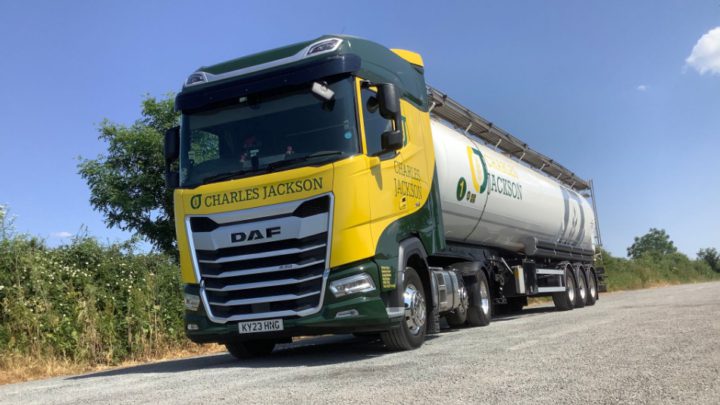 "We have been hugely impressed with quality and accessibility of video footage, which has already provided us with added insight into our onsite plant equipment," explained Martyn Moylan, training & safety manager at Charles Jackson & Co. "Since the initial installation of the AI cameras last year, we have experienced a clear reduction in speeding and driver distraction events, so it made complete sense to extend the solution to our haulage fleet. The ability to prevent incidents from happening in the first place, by proactively alerting the driver to their behaviour, has been particularly useful."
Charles Jackson & Co's haulage service provides deliveries and collection nationwide – from farm or store, to mill or port – operating a fleet of HGVs and a mix of tipper, curtain-side and bulk blowing trailers.
With vehicles operating night and day, often using higher-risk rural roads, the company said it needed an advanced camera solution that safeguards its drivers and other road users.
"The combination of live tracking, incident alerting and driver status monitoring will help us encourage responsible driving and reduce collisions. If an incident does occur, we will be able to quickly respond to ensure driver welfare and manage the insurance claims process, as well as using video and supporting data to undertake an effective investigation. Individual or anonymised footage will also support our targeted driver feedback and training strategy," added Moylan.
Steve Thomas, managing director of Inseego UK, commented: "Our comprehensive fleet and video telematics offering means we can work closely with our customers to develop technology solutions that meet their precise operational requirements. We are seeing a growing demand from vehicle and plant operators as they recognise the proven safety, insurance and efficiency improvements that can be made."