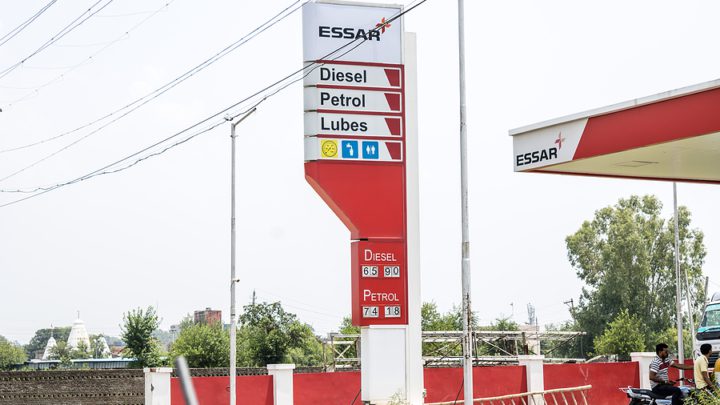 Essar will store and distribute middle distillate fuels at Oikos' Canvey Island facility to serve the Thames region. The agreement will leverage Oikos' connectivity to the United Kingdom Oil Pipeline system to supply the Northampton and Midlands regions.
Currently diesel and jet fuels are pumped from the Stanlow refinery to the Midlands and Northampton regions along the UKOP system.
As a result of this agreement, Essar's imports of middle distillates will be pumped from Oikos to Northampton and the Midlands regions, providing significant supply resilience and increasing Essar's security of supply proposition.
Deepak Maheshwari, CEO of Essar Oil UK, said: "This agreement represents a significant step in Essar's strategic downstream ambitions, boosting capacities and ability to meet demand at Northampton and Kingsbury. We are delighted to be working with Oikos to gain access to the largest market in the country, leveraging our strong automotive fuel expertise to serve existing and new markets across London and the south east."
Carlos Rojas, chief marketing officer of Essar Oil UK, said: "Supply resilience and security of supply are paramount for our customers.
"This agreement is a testament of Essar's commitment to strengthen our supply proposition in the Midlands whilst opening the opportunity to extend our winning customer offering to customers in the Thames region. We look forward to welcoming them to our new facility at Oikos."
Arun Sriskanda, managing director of Oikos, said: "Oikos is delighted to enter into a long-term contractual commitment with Essar Oil UK.
"There are great synergies between our operations with our advantaged marine logistics and access to major cross-country pipelines. This partnership will improve the UK's fuel connectivity and supply chain resilience, as well as develop our site's capability as we prepare for future fuel trends. We look forward to playing an important supporting role in Essar's UK midstream operations."