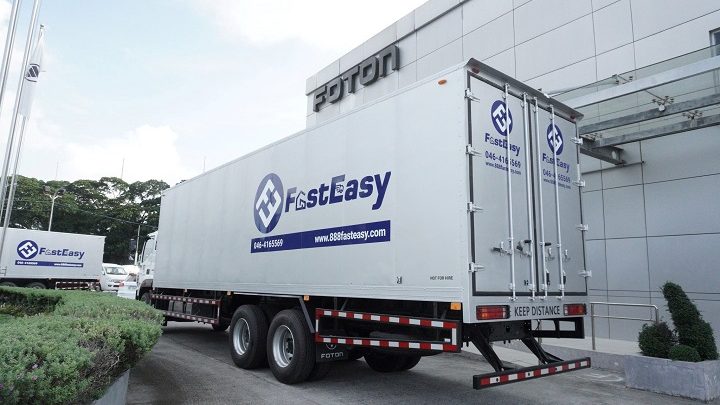 The announcement was made on 30 June during the turnover ceremony at the FOTON assembly plant in Pampanga.
"I would like to express my deepest appreciation to FOTON for this yet another partnership. We have been working side by side on a couple of projects— united by trust, understanding, and a shared vision. Over time, through this strengthened alliance; we have overcome challenges, celebrated victories, and grown together as companies," said Mr Du Bin, CEO of 888 FastEasy Inc.
The positive relationship between the two companies dates back to 2022, over a project that laid the foundation for the FOTON Davao Parts Warehouse Hub, which is now elevating the quality of aftersales experience of FOTON customers under the expert care of FastEasy's fulfillment services.
The newly procured 32 ft EST M 6×2 F-VAN 10-wheelers, each with a total payload capacity of 25,000 kg, are expected to become reliable partners on the road to bolster the nationwide operations of FastEasy Cargo.
Each truck is also powered with an advanced tracking system, which the companies said allows more safe, secure and efficient service delivery.
"The turnover of these remarkable vehicles is a testament of our commitment in FastEasy to bring in new, affordable and innovative solutions to meet the growing demand for better services by business owners in the logistics and e-commerce field," said Du.