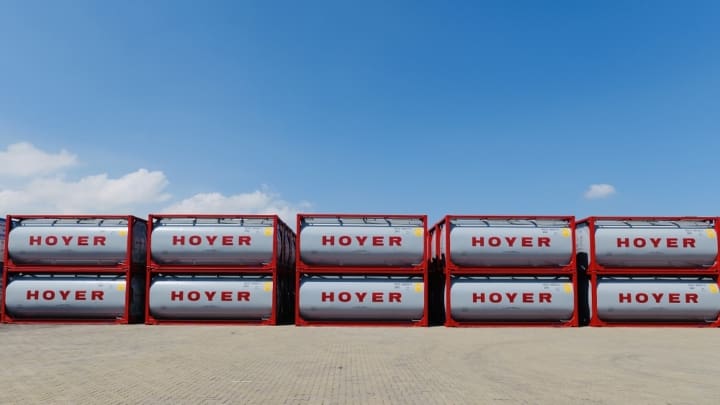 Björn Schniederkötter, chief executive officer of the HOYER Group, said: "Our investment in around 3,000 new tank containers underlines our commitment to our customers and our obligation to put forward innovative solutions for the ever-changing marketplace.

"We look forward to modernising our fleet and strengthening our presence in various markets to continue offering first-class logistics services along the whole of the supply chain."

The HOYER Group has one of the most modern fleets in the world, and continuously invests in its equipment.
HOYER sets its own high standards for sustainable transport solutions.

When selecting production partners, the HOYER Group also attaches great importance to quality and to complying with all international safety and environmental regulations. Accordingly, the new tank containers are being produced by renowned manufacturers in South Africa and China to meet these highest quality standards.

The delivery includes special tanks for chemicals as well as tanks with specifications for foodstuff products. The new tanks can be used in versatile ways, and enable the safe and efficient transport of a wide range of liquid goods.

This step will enable the HOYER Group to increase its flexibility in global availability and to better fulfil new product and customer requirements.