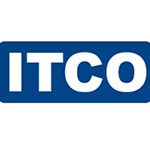 Recognising the difficult situation, the ITCO Board has decided to reduce the annual Membership Fee for 2020 from €1900 down to €1500. This reduction is for one year only, the fee will return to the normal fee in 2021.
Reginald J Lee, President of ITCO announced that Kate, who oversees Membership and Financial Administration, will be contacting members to make the practical arrangements.
ITCO will continue to provide its Members with its normal range of technical services and information resources – and the organisation looks forward to arranging the next Members Meeting when the time is right.