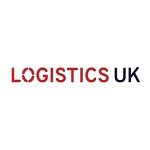 The half-day event, also sponsored by DDC FPO, will provide hauliers with practical advice on how to prepare for the changes that lie ahead, including IT systems, customs controls and procedures, traffic management in Kent and trade to and from Northern Ireland. To provide up to the minute information about the political situation, and guidance for those businesses trading with the EU, one of the Senior Cabinet Ministers has been announced as the keynote speaker.
Speakers at the event will also provide information on the requirements of the major European RoRo ports in France, the Republic of Ireland, Netherlands and Belgium. The conference format will combine presentations with panel sessions and interactive Q&As with our expert speakers.
Alex Veitch, general manager of public policy at Logistics UK comments:
"While the final shape of the EU-UK trade agreement is yet to be determined, there is still much that UK traders can do now to ensure that the goods they depend upon continue to flow across our borders. Logistics businesses must be ready to switch to new systems and new methods of trading from 1 January 2021 if their operations are to remain functional post-EU Exit. We encourage all those moving goods internationally to attend our virtual conference, so they are best prepared for the new environment."
Tickets are available to purchase for £155+VAT for members of Logistics UK and £195+VAT for non-members. For more information, or to book your place, please visit logistics.org.uk/brexit-conference.