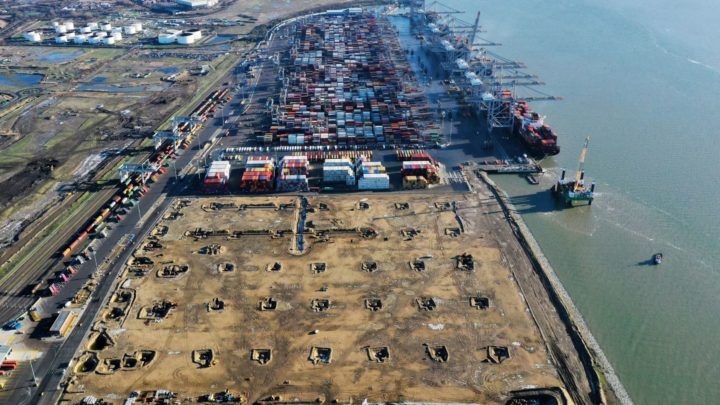 London Gateway alone reported a 14% rise in volumes to 2,053,000 TEU – the first time it exceeded two million units in a year, consolidating its position as Britain's second biggest container terminal. Together with Southampton, the two terminals handled a record 3,850,000 TEU compared with 3,675,000 in 2021. 
Ernst Schulze, UK chief executive of DP World, said: "We help trade flow across the globe, and this outstanding performance shows our ability to deliver on our commitment to boost growth, support businesses, create jobs, and improve living standards in the UK." 
Future-proofing the port
"Within a decade, London Gateway is likely to be handling up to 30% of the country's containerised trade. Its port-centric logistics park will be one of the largest in Europe, employing 12,000 people and underpinned by investment in a second rail terminal and a new fourth berth."
"At Southampton, we are investing to future-proof the port by improving its infrastructure and introducing warehousing facilities for our customers. We are committed to expanding its capacity as well as making it one of Britain's most sustainable ports."
Last month, DP World partnered with Economist Impact to launch the latest edition of Trade in Transition, a global trade barometer. The research showed that companies in the UK experienced strong growth in 2022, with an expansion of up to 50% in the value of exports reported by 62% of those surveyed. 53% reported a similar rise in the value of imports. 
With a global network spanning more than 300 business units in 76 countries DP World is continuing to extend its capabilities across the UK supply chain, with the latest step the launch of a new intermodal train service in November connecting London Gateway and Southampton.
Over the last 10 years, DP World has invested £2 billion in the UK, supporting thousands of jobs. Over the next 10 years, the logistics provider has earmarked a further £1 billion investment, with a £350m new fourth berth at London Gateway now well under construction.