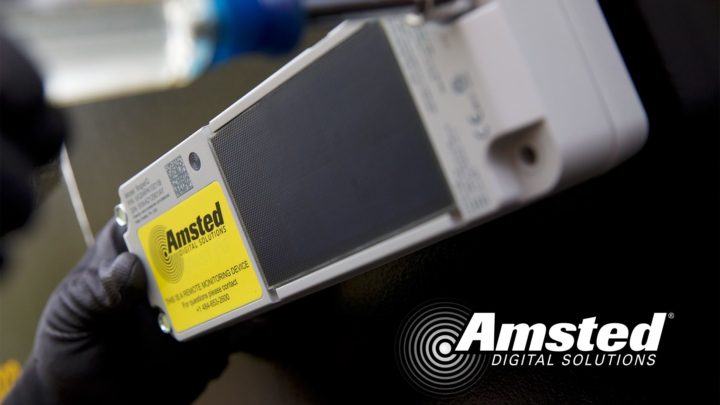 The IQ Series gateway is the newest telematics platform from Amsted Digital and provides a maintenance-free, solar-powered, rechargeable device that delivers real-time onboard health monitoring of key running components without the need for wireless sensors.
Designed to meet the most demanding requirements of freight rail applications, the IQ Series gateway is intrinsically-safe certified to the highest North American, European and global standards.
Data collected from the IQ Series device is synthesised into actionable intelligence that customers access through Amsted Digital's Supply Chain Visibility software platform, a cloud-based technology stack built on Microsoft Azure. Insights from the IQ Series help managers optimise maintenance planning, enhance safe operations, improve shipment planning events and identify bottlenecks to streamline rail supply chains.
"This new platform is a game changer due to its flexibility to address many of our most important use cases without additional costs," said Charles-Antoine Riviere, digital manager of Ermewa.
Key to Ermewa's efforts to improve wagon safety and services to customers while managing maintenance costs, the platform will provide Load Status from Motion (LSM) for loaded and empty mileage tracking without an external sensor. Ermewa is already working with Amsted Digital to upgrade existing Amsted Digital systems with this feature over-the-air. Future projects for the IQ Series will focus on monitoring component health including brakes and wheelsets.
"We are proud to build our platform around our strategic customers and their value-added use cases," added Brad Myers, executive vice president and chief operating officer at Amsted Digital. "Our IQ Series platform provides 80 percent more value at 20 percent of the cost when compared with competing platforms. "Through a simple FOTA, IQ Series can activate our Bogie IQ features which include real time monitoring of wheel flats and the ability to identify operational issues related to brake systems without the need for multiple sensors."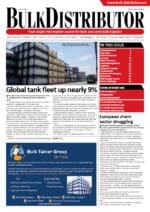 This article originally appeared in the March/April 2023 issue of Bulk Distributor.
view magazine