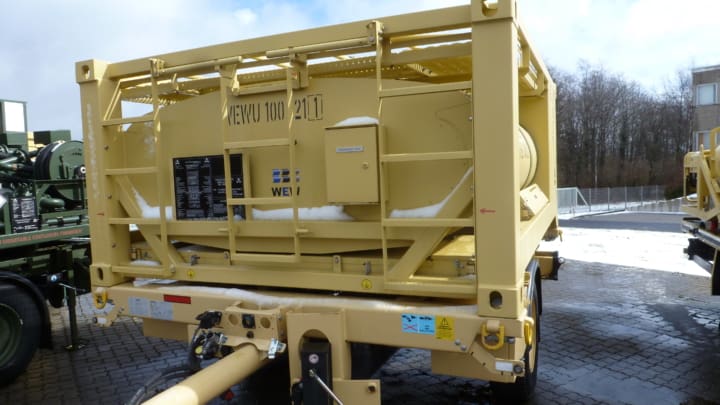 Consulting company FalkenSteg supported Thielmann and Dirks in identifying the shares.
According to a FalkenSteg statement, the sale structure includes the transfer of business operations, the company property in Weitefeld, WEW's manufacturing site, and all intellectual property rights for military use.
FalkenSteg announced that the transaction was carried out as part of multiple asset deals. After the closing conditions were fulfilled on 1 July 2023, the transfer to Dirks was fully implemented.
WEW's main customers include the Bundeswehr, the US Army and other NATO armed forces. With an installed base of more than 3,000 tank containers, WEW is the largest tank container provider for national armed forces within NATO.
As part of Dirks Defense & Security, the special tank container business of WEW will continue and the production of drinking water and fuel containers for military applications will be expanded at Weitefeld.