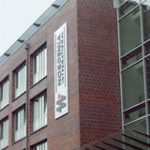 With the sale of NORDENIA DEUTSCHLAND Emsdetten GmbH and NORDENIA POLSKA Starogard GD. Sp. z o.o., the film manufacturer and converter NORDENIA is consistently implementing its strategy to focus on product applications for Fast Moving Consumer Goods (FMCG = everyday consumer goods). Today, over 90% of the NORDENIA Group's entire sales is already generated from FMCG. The main endmarkets are Hygiene, Converting FMCG, Food, Petcare & Garden Products and Beauty & Healthcare, Detergent & Cleansing Agents. Through this transaction, NORDENIA has further adjusted its investment portfolio for all business activities relating to the industrial packaging business in Europe.
Andreas Picolin, COO (Chief Operating Officer) and NORDENIA INTERNATIONAL AG Board Member, is very satisfied with the solution. "Together with the management of NORDENIA DEUTSCHLAND Emsdetten, we examined various sale options. With the management buyout, we have found the best solution for all involved. The management and the 160 employees in Emsdetten and Starogard are in a good position to successfully continue the business model," Picolin says. The new managing partner Richard Sievers, who benefits from decades of experience in the industry, places his trust in the business model, the success of which has been proven. "We are going to continue to focus on flexible bulk packaging materials made from fabric and film for the chemical industry, the pharmaceutical industry, and the food industry. And where it makes sense, we will also continue to work with NORDENIA," Sievers says.
EMPAC and STARPAC have their own production capacities, laboratories for quality assurance and their own research and development division. The product portfolio includes flexible intermediate bulk containers (FIBC) as well as liners for bulk containers, form-stable FIBC with grids and FIBC with fixed liners made from barrier layer film with gas inlet connections. Michael Hans, who as a new managing partner is responsible for Manufacturing & Logistics, considers the manufacture of flexible intermediate bulk containers approved for use in transporting hazardous materials, electrostatically dischargeable FIBC and liners, and the further expansion of clean room manufacturing to be specific key areas. The primary sales markets are Germany, the Benelux countries, Switzerland, as well as America and China. The export ratio is approximately 40%.