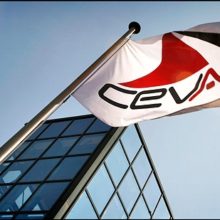 Both businesses offer a full range of IBCs for the packaging of liquid, dry products and general security use and are known for their innovation and design. Within CEVA, each business operates as a self-contained business segment, with dedicated management teams and separate systems, processes and customers.
"While these are both businesses with exciting prospects, they lie outside CEVA's core business of non-asset based integrated supply chain solutions, primarily Freight Management and Contract Logistics."  Marvin O. Schlanger, CEO of CEVA, said.  "We feel that the businesses will be able to realize their full potential under the ownership of Brambles, and thank the management and staff for their contribution to CEVA."
CEVA will utilize proceeds of the sale after transaction costs for general corporate purposes.  Completion is expected in first quarter 2013.