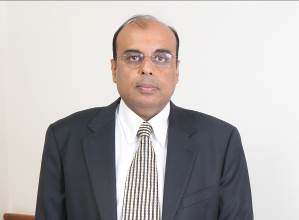 Raj Lohia on how his business moved into FIBCs and his plans to develop new markets
Can you tell us a little about yourself and Lohia Corporation?
My family until mid '60s was involved in trading of food grains and manufacturing of edible oil and later diversified in manufacturing of high-tech engineering products like water pumps, textile machinery and automobiles. I joined the Lohia family business after my graduation in Economics at the young age of 22.
I founded Lohia Starlinger Limited in 1981 as a joint venture with Starlinger & Co of Austria for manufacturing of circular looms and the company changed its name to Lohia Corp in March 2013, consequent to the exit of Starlinger as shareholder. Other companies were started around the same time namely Threads (India) Limited for manufacturing industrial sewing threads and Injectoplast Pvt. Limited for producing injection moulded engineering plastic products under the banner of Lohia Group. We are also running as a part of Lohia Group a Technical Training & Research Institute for human capacity building in operation, maintenance and troubleshooting of sophisticated industrial machines as part of its corporate social responsibility.
Since inception we set a vision for the company to be an end-to-end supplier of the machinery and solutions for the plastic woven industry. Accordingly, after fully absorbing the know-how for the circular loom, we expanded our portfolio in 1984 by adding tape extrusion line and lamination machine in our production programme.
Continuous investments in upgrading the in-house manufacturing capabilities together with state-of-the-art research and development facilities assisted by qualified technicians, engineers and managers led not only to up-grading of weaving, extrusion and winding technologies but we also added products like conversion and PP multifilament extrusion lines. Today, we have full range of machinery in each of the technology verticals to cover almost the complete range of end use applications of the plastic woven fabric and are the largest producer of such machinery.
How has the company developed over the past 6 years?
The company has been continuously upgrading and developing new products with higher productivity and efficiency. We commercialised the production of "autoroto" winders with an automatic transfer mechanism to produce bobbins with equal length of tape leading to reduced wastage, increased machine efficiency at lower labour cost. Also, we introduced "duotec" tape extruder that uses a 2-stage stretching technology to reach production speeds of upto 600 meters/min with better process control to optimise the tape properties as per end use requirement. During the period we also introduced higher speed "nova" series circular loom with 6 & 8 shuttle for small bags to big bags, tarpaulin to geo-textile. We introduced redesigned coating & laminating machines, expanded the range of spin-draw wind machine for PP multi-filament yarn, special purpose FIBC machines like fabric cutting machine, webbing (belt) cutting machine, baffle panel / profile / hole cutting machine, bag cleaning machine, hydraulic bale press were added in our manufacturing range.
How competitive do you consider the market you operate in?
The market is intensely competitive as the largest portion of the plastic woven fabric goes into manufacturing of bags for commodity like food grain, minerals, plastic granules and cement, which are cyclical industries. The manpower intensity in the industry is high and therefore the industry is sensitive to labour costs in addition to electricity price.
What does Lohia offer to itscustomers to create customer loyalty?
We provide reliable and efficient products at competitive prices and support our customers over the complete life cycle of machinery. We have local sales offices in USA, Brazil, UAE, Indonesia & Thailand, supported by dedicated sales agents in all major global markets for day-to-day interaction with customers.
We as an organisation invest on a continuous basis with an emphasis on in-house manufacturing of the majority of technology parts. This not only keeps our cost under control but also helps to ensure the quality and faster upgrading of products based on customer feedback and evaluation of their requirement through continuous market research.
What is important when manufacturing an FIBC – what determines a good product from a poor product?
Manufacturing an FIBC involves multiple components of varying specifications produced on various kinds of machinery for assembly together by manual operations in a batch production environment. Good manufacturing practices with proven quality assurance systems using appropriate technology & machinery supported by trained workmen & supervisors are key components of manufacturing FIBCs. Equally important are the support services to a customer, which requires a close understanding of requirements and often customising the design and testing standards. A good FIBC guarantees the performance of the product throughout the complete lifecycle produced using optimum design and materials meeting the quality and safety standards agreed with the buyer.
Are there any upcoming changes or developments you see coming or that you would like to see to benefit the FIBC industry?
Development of alternative materials, automation of the manufacturing process, standardisation of the design criteria, validation & testing methods would benefit the FIBC industry. The raw material & machinery suppliers together with end user industry need to increase their interaction & knowledge sharing to realise the full potential of FIBCs.
Bulk Distributor has recently began a cooperation with EFIBCA in order to publicise important news and information to the wider supply chain. Does Lohia feel that trade organisations such as EFIBCA do all they can in order to support their members and are Lohia members of any other organisations?
We are member of EFIBCA who are doing a good work in providing a common platform for interaction and exchange of information which are important for the FIBC industry. EFIBCA also organise seminars bringing the industry experts together for regular interaction to address and try to resolve the major technical and commercial issues facing the industry.
The current economic climate in Europe is an uncertain challenge for many businesses. Has this affected Lohia in India and do you have any concerns about this continuing?
The economic climate in Europe & many other FIBC producing countries has added uncertainty in industry leading to forecasting difficulties for the business in short & medium term. The Indian processors due to their better cost structure and quality system are competing successfully with other major FIBC producing countries like China & Turkey and have gained market share in Europe. We in Lohia with our long experience in the industry & diversified markets and more specifically in almost all major FIBC producing countries are in a better position to respond to uncertain market situation adequately.
What are the plans for expansion?
Lohia Corp  being a major global producer of machinery & solutions continues to invest significantly to develop new markets and technologies for the growth of the industry. We are committed to develop as our ongoing efforts, machinery with higher productivity, automation with lower energy and material consumption with reduced process wastage to support our customers.