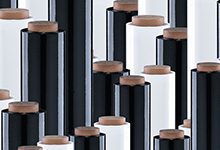 Sales in the North American region, consisting of the US, Canada and Mexico, accounted for almost 30% of total global sales of around US$90 billion.
Commenting on the report, Wood Mackenzie analyst Paul Gaster said: "Despite environmental concerns over packaging sustainability, particularly with regard to the use of plastics, flexible packaging demand in North America will continue to grow at above GDP over the next five years."
"While the industry continues to steadily consolidate, the top 25 converters still account for less than 50% of North American value-added flexible packaging sales compared to 70% in Europe.
"North America's flexible packaging market is predicted to achieve a compound annual growth rate of 3.8% over the next five years, to reach over US$30 billion in 2023. The industry is likely to come under increasing margin pressure as competition intensifies and brand owners continue to drive down their costs.
"Rising concerns by consumers and environmental pressure groups regarding the recyclability of flexible packaging is driving the development of sustainable alternatives to traditional forms of plastic packaging. However, this will take time – there are no quick fixes."
As noted in the report, the industry continues to be a hotbed for mergers and acquisitions, which is changing the structure of this still fragmented and over-supplied industry.
In particular, the impending completion of Amcor's acquisition of Bemis; TC Transcontinental's acquisition of Coveris Americas; together with a flurry of other deals, is realigning the ranking of North America's top converters.
Mr Gaster said: "Companies are repositioning their assets, rationalizing and restructuring their businesses, often involving the divestment of non-core activities and the addition of strategic bolt-on acquisitions."
"Value growth in North America has resulted from a combination of factors, including the trend in many applications from rigid to flexibles, underpinned by environmental and legislative pressures to reduce packaging volumes.
"We are also seeing the wider adoption of higher added-value materials and formats. This includes improved presentation with higher quality graphics as brand owners increasingly recognise the importance of flexible packaging as a marketing tool for brand differentiation.
"In addition, there has been a trend towards smaller pack sizes, as well as the pass-through of increased raw material and other costs during the year."
Wood Mackenzie Chemicals' 'Flexible Packaging North America Supply Demand Report' gives all the detail behind the headlines, with statistics and in depth commentary on industry trends, converter profiles and analysis of 16 individual end use market categories in the US, Canada, and Mexico, with forecasts through 2023.