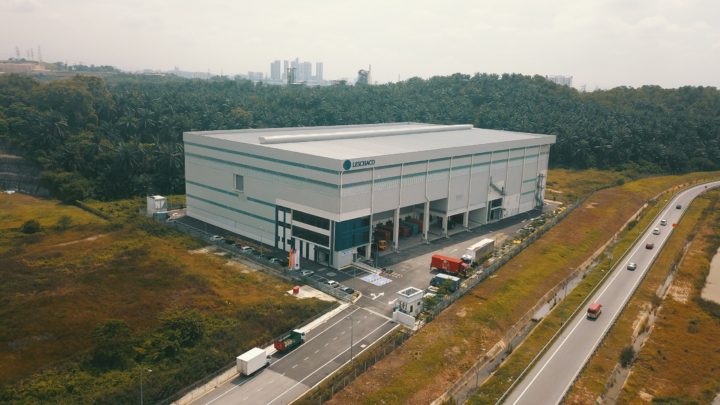 Recently, two Germany-based operators announced significant expansion in Malaysia, specifically Port Klang.
In spring this year, Alfred Talke will start with the construction of a 17,500 sqm warehouse for dangerous goods in Klang, forming the first phase of a larger chemical logistics centre. The plot is located within the bonded Westports terminal.
This will be followed by a second phase of a similar size for non-dangerous chemicals. For this, Talke has leased an area of 14.7 acres.
Talke says the planned DG warehouse is unique in Port Klang. In addition to dangerous goods, Talke will also offer storage for polymers and other non-dangerous chemicals, complemented with value-added services such as refilling or packaging.
With this step, the company is creating a new hub in Southeast Asia. The region continues to experience high GDP growth rates in the chemical industry and expects consumption of polymers and chemicals to increase. Malaysia lies at the heart of this region, where intercontinental and intra-Asian maritime trade routes meet.
In recent decades, Malaysia has seen a big increase in container traffic, surpassing other emerging economies in the region. Port Klang is the country's most important port and is located on the peninsula's west coast on the Strait of Malacca. After Singapore, Port Klang is the second largest port in Southeast Asia and has become an attractive alternative. Major advantages are lower costs and the availability of affordable land.
And Leschaco…
Also in Port Klang, Leschaco recently opened a new chemical and DG warehouse with a floor space of 12,000 sqm on two levels. Within this new facility up to 13,000 pallets of chemical products and hazardous materials can be safely stored.
Contract logistics, especially for chemicals, is a fast-growing market in Malaysia, the Bremen-based logistics firm says. Accordingly, reliable logistics companies specialising in transporting and storing chemicals and dangerous goods are in demand.
Leschaco (Malaysia) has grown with its customers and developed into an important player for the logistics and storage of chemical products in the APAC region.
"The constantly growing demand from the chemical industry made the new building urgently necessary. This investment is of great strategic importance for our existing and new customers," commented Lothar Lauszat, managing director of Leschaco (Malaysia).
The state-of-the-art warehouse is therefore fully compliant with local and international EHS and DG standards, rules and regulations.
Meanwhile, the family-owned company is settling its succession in the middle of a growth phase, in contrast to many companies which undertake this change in times of economic crisis.
The turnover of the group with more than 2,300 employees worldwide is expected to exceed €900 million in 2021, after €600 million in 2020.
Growing while maintaining family values
Yet, CEO Jörg Conrad sees a central challenge for the management of the company in this growth phase. "We want to remain a family-owned company with Hanseatic roots. This means that our course is defined by traditional and sustainable values," he said.
"At the same time, we want to continue to grow our business internationally. Digitalisation is a key success factor for Leschaco. It is therefore no surprise that my son (Constantin) has been responsible for this area in our group of companies as chief digital officer (CDO) for several years."
In August 2021, Jörg Conrad handed over the majority of shares to his children Constantin and Charlotte Palermo (HR projects manager at Leschaco). Until then, Jörg was the sole owner of the Group.
Constantin will gradually be prepared to take over the role as CEO from his father and Charlotte will continue to contribute to HR issues as an active partner and will increasingly take care of the development of the corporate culture.
"The company culture is crucial to recruiting and retaining the best employees," Charlotte Palermo explained.
The management board will remain unchanged – Jörg and Constantin will continue to share the responsibility in the board alongside Sirka Hintze (CFO) and Oliver Oestreich (COO).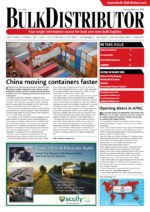 This article originally appeared in the January/February 2022 issue of Bulk Distributor.
view magazine