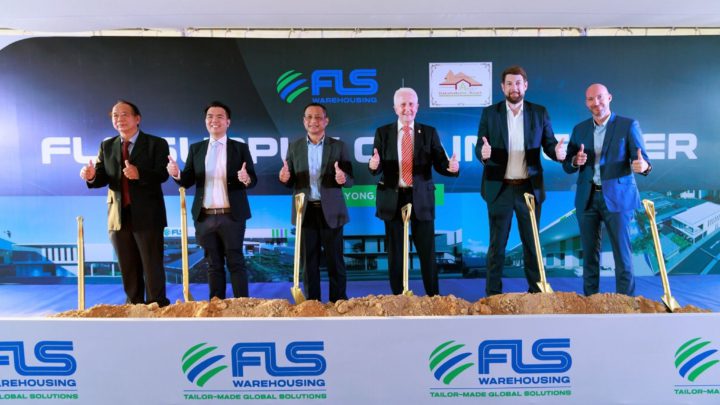 The 40,000 sqm well-equipped warehouse space is the start of a bigger plan to roll out world standard warehousing facilities in Thailand.
The FLS supply chain centre (Rayong) co., ltd. covers: 
• 40,000 sqm of hazardous chemicals and non-hazardous cargo warehouse space.
• Good Manufacturing Practice (GMP) certified warehouses. Offering a clean, dust-tight storage environment for the storage of chemicals.
• State-of-the-art infrastructure built according to the highest international safety and environmental standards, to guarantee a safe workplace for our employees, our community, and our environment. 
• (Re-) packaging and blending facilities for chemicals, powders and liquids, to assist our customers in optimising their global supply chains and offering customised solutions to end customers. 
• ISO tank and tank truck cleaning station, laden and empty container storage and ISO tank heating facilities, making our customers' operations more efficient and cost-saving. 
Multi-customer facility
According to Mr. Lieven Vander Elstraeten, general manager business unit warehousing, FLS Group, this multi-customer facility will fill a service gap in the Maptaphut chemical cluster, enabling companies to store hazardous chemicals being either packed on pallets or in ISO tank containers in professional, high-quality development. Meeting all international safety standards, all in immediate proximity to the respective chemical production facilities.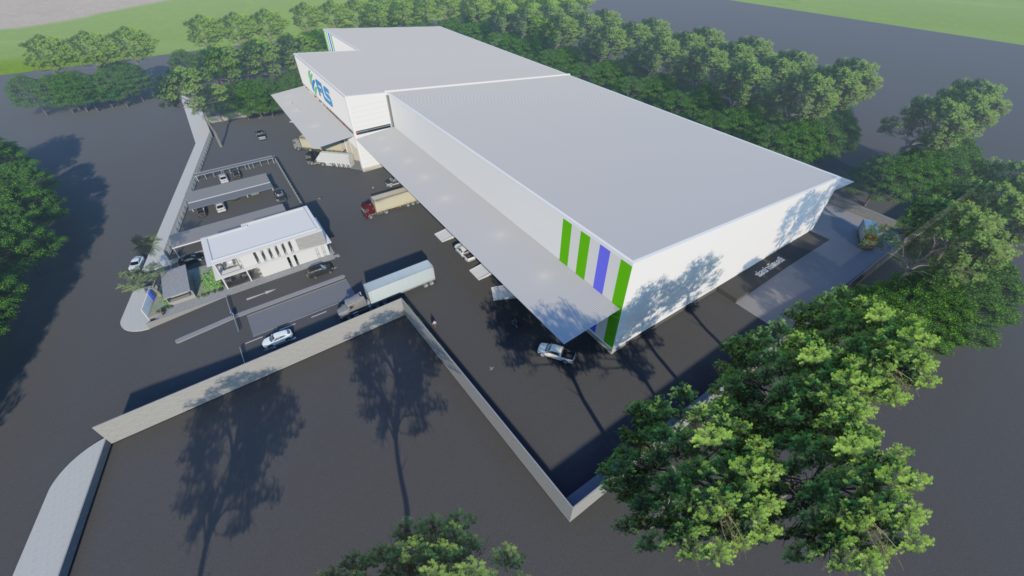 "We will offer our competitive pricing with high safety and quality standards and an international mindset," Mr. Lieven added.
The FLS supply chain centre is located in Huai Pong Rong Fai Fa, Mueang Rayong district, Rayong.  
In the next phase, an ISO tank cleaning depot and storage facility will be added to the services to further optimize chemical supply chains, turning transportation equipment around much faster. This will further enhance the competitiveness of Maptaphut as a leading chemical cluster and industrial estate in Asia.
"The Maptaphut facility is a milestone in the growth of our group. We act both as a logistics operator of our own facilities, but also as a landlord of our high-quality infrastructure, designing, building, and leasing customised logistics facilities and light factories to industrial players," said Mr Torbjoern Larisch, CEO FLS Group.  
A significant player in the warehousing landscape
"Today I'm proud to announce that we will soon start the development of a similar site in Bowin, Chonburi, serving the eastern seaboard industrial estates. Together with our partner, Ratanakorn Asset, we have the ambition to become a significant player in the warehousing landscape in Thailand," Mr. Torbjoern Larisch added. 
The FLS supply chain centre is the start for FLS Group and Ratanakorn asset management to accelerate their growth in warehousing and contract logistics services. 
Mr. K. Jugkarut Ruangratanakorn, CEO Ratanakorn asset management said: "FLS brings an abundance of technical and operational logistics knowledge and experience to the table, which has allowed us to move forward fast, and my team brings a sound experience in developing and financing real estate projects in Thailand.
"This project and our future with FLS are to be seen into our company's strategic vision to develop industrial real estate in Thailand next to our existing residential and commercial real estate activities."
The facility will be staffed by 100 industry professionals, with over 25 years of experience in the industry, serving multinational customers in the chemical, automotive, industrial equipment, consumer goods and general cargo industries.
Both companies have ambitious plans to develop similar distribution centres in the coming years in Chonburi, Rayong and the Bangkok metropolitan area.