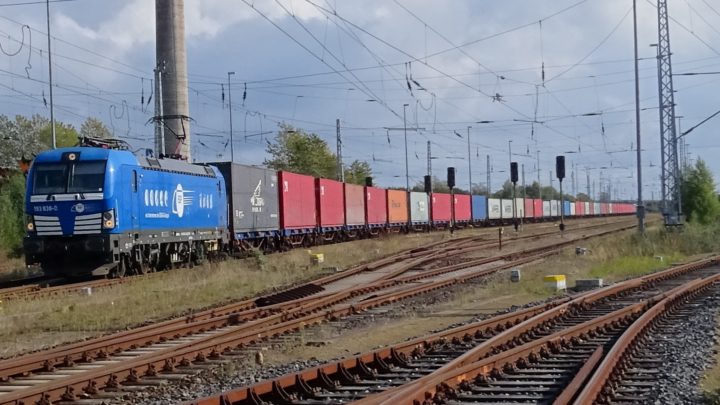 Just as the global economy started to emerge from two years of Covid-19 related disruption, President Vladimir Putin's invasion of Russia's southern neighbour is now plunging the logistics industry into further uncertainty.
The direct impact of the conflict on regional trade, as far as Bulk Distributor readers are concerned, is largely confined to the collapse of Ukraine's exports of sunflower oil and related products. Ukraine is the world's biggest exporter of sunflower oil. This is mostly carried in parcel tankers, but smaller consignments are often shipped in flexitanks.
However, it is the ripple effects on shipping in and out of the Black Sea, and the consequences of the severe sanctions imposed on Russia by the international community, that pose the greatest uncertainty.
Parts of the Black Sea and Sea of Azov are now dangerous or impassable. There have been missile attacks on vessels and ship arrests and lane closures for commercial shipping. The Ukrainian seaports of Odessa and Mariupol are closed, damaged, and/or under attack. Trade and container movements have ceased, and cargo and equipment are stuck at ports.
"On the Asia-Europe trade we could see more demand for maritime shipments and equipment out of Asia due to modal shift," said Christian Roeloffs, co-founder and CEO, Container xChange. "For example, the Asia-Europe rail and road routes through Russia and Belarus are reportedly closed and/or being used by the military. Borders with the EU are closed, and the closure of air space across Russia and Europe has also reduced air freight capacity."
Overtaking Covid
Alex Bullard, of consultancy Transport Intelligence, says the Ukraine crisis has now overtaken Covid-19 as the biggest threat to global supply chains.
The crisis could leave the world facing extended reductions in energy supply, leaving governments worldwide grappling with ways to ease the pain of soaring fuel and heating prices on consumers and businesses.
The sanctions will likely impact food security, as well as rare metal supplies needed to sustain production of key technologies.
While Black Sea shipping has been hardest hit, the crisis also has a knock-on effect on Baltic trades, although ocean carriers have reportedly been quick to redeploy intra-Europe tonnage from Russian services to regions where capacity is in short supply.
According to data from consultancy Alphaliner, carriers have withdrawn some 10,000 TEU of weekly capacity after international sanctions forced the suspension of most Baltic services to Russia.
"Vessels that have become redundant in the Baltic trade are more than welcome on transatlantic routes, where several carriers have already organised sailings outside their alliances, as they are short of space," said the firm.
Unstable landbridge
Considerable uncertainty now looms over the Eurasian transit corridor, which has seen remarkable growth in recent years making the landbridge between China and Europe a realistic alternative to maritime transport.
The Group of European TransEurasia Operators and Forwarders (GETO) says the conflict could have a negative impact on the corridor, which could disrupt critical supply chains and eliminate thousands of jobs.
"In GETO's opinion, there is a significant risk that the Ukraine conflict will cause irreparable damage both to the entrepreneurial activities of member companies and to markets and customers. The years of development work on the Eurasian corridor could be irrevocably undone," the trade body stated.
The main priority of GETO and its members is to maintain their own service offer, especially for Europe, as long as possible. As far as possible, the task is to create the conditions for the Eurasian corridor to be able to be rebuilt and developed even after a possible collapse of the market.
"Climate-friendly and reliable freight transport by rail is becoming increasingly important for global supply chains," GETO continued. "Compared with aviation, rail produces around 95 percent fewer CO2 emissions and almost 70 percent fewer than trucks. Container ships have comparable emissions, but are much slower.
"For the economic zones of Europe, Central Asia and China, the Eurasian corridor is of huge strategic importance. Rail transport is fast, environmentally friendly and, above all, cheaper than air transport with currently almost the same transit time. This has had a positive impact, especially during the pandemic with its global repercussions. Freight transport on block trains has achieved growth despite the Corona pandemic and thus made a significant contribution to the stability of trade between China and Europe. The Ukraine conflict is jeopardising the successes achieved. GETO demands from its international partners to contribute everything in their power to preserve the corridor," said Harm Sievers, president of GETO.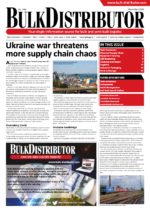 This article originally appeared in the March/April 2022 issue of Bulk Distributor.
view magazine