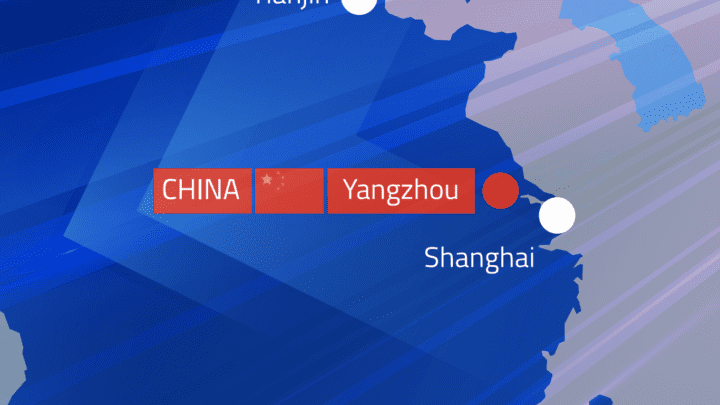 SCHÜTZ has now commissioned a new factory for IBCs and PE drums. Additionally, an ultra-modern, automated reconditioning line is being prepared, offering customers in the region the full range of the company's services. 
The new plant is in the city of Yangzhou in the economic and development zone of Jiangsu province. Many Chinese and international companies have already set up there, including major companies in the chemical industry.
The carefully planned infrastructure and the latest equipment at the new SCHÜTZ site comply with the highest standards in production technology. The spacious area also offers sufficient capacity for future expansion. 
State-of-the-art technology 
The Yangzhou plant is SCHÜTZ's fourth production site in China. Packaging production is automated, using state-of-the-art technology to produce the highest quality and various variants. For example, the high-performance 3-layer extrusion line has IBC inner bottles with special properties for specific applications. These include additional UV protection for sensitive filling products and an antistatic outer layer that allows the IBC to be used in ex zones. The globally successful F1 plastic tight-head drum is also produced at the new site.  
A further expansion of the range of applications for locally manufactured SCHÜTZ packaging is already being planned: system certification according to FSSC 22000 (Food Safety System Certification) for the new plant is in preparation.
The new production plant means shorter transport distances and further increases supply security for regional customers. SCHÜTZ China in Yangzhou is already preparing to commission a reconditioning line, where IBCs collected by the SCHÜTZ TICKET SERVICE will be sustainably reconditioned in line with the circular economy. 
The new site's proximity allows fast delivery times for IBCs and permanently reduces CO₂ emissions. The start of production in the new plant in Yangzhou means that SCHÜTZ China can even better meet the needs of customers in the east of the country.