The chemical logistics joint venture RSA-Talke has broken ground for a new integrated chemicals facility that will have tank containers as the central element.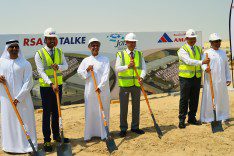 The multi-service site will be the first integrated chemical logistics facility in Dubai. It is designed for the handling of liquid chemicals and will have a capacity of 1,800 TEU and is located in Jebel Ali Free Zone, close to Dubai World Central where the company already operates two specialised warehouses for hazardous and non-hazardous chemical and petrochemical products.
The full-service facility specialises in the storage and handling of liquid chemicals in tank containers. It is designed for both non-hazardous products and dangerous goods classes 3, 4, 5, 6, 8 and 9 and complies with the highest safety, environmental protection and quality standards.
In addition, RSA-Talke offers the filling and re-filling of these products into IBCs or drums. The range of services also includes cleaning, inspection and approval of ISO tank containers.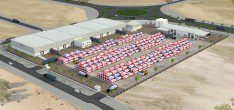 The facility will also require additional warehouses, bringing RSA-Talke's total capacity for the storage of packed non-hazardous and hazardous chemical products to around 39,000 pallet spaces. The construction of this ISO tank facility completes the company´s portfolio of chemicals logistics in the region.